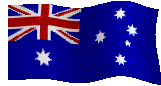 Our own 'Home Grown' Pages
From 'Down Under'
Must admit that I was a bit parochial with the first site here, being my own unit, but that's creative license for you
.




| | |
| --- | --- |
| | The Naval Association of Australia |

Australian Ex-Service Organisations

By George Craig









Womens Royal Australian Army Corps
A site dedicated to all those who served in the WRAAC's no matter what your speciality was

A site where children of Veterans can go to heal, help and understand

A 17 year old girl in Vietnam helping to entertain the troops. Unusual? Not for this girl.

If you like what you see, how about voting for me
Sign My Guestbook
View My Guestbook