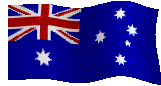 Our own 'Home Grown' Pages
From 'Down Under'
Must admit that I was a bit parochial with the first site here, being my own unit, but that's creative license for you
.
| | |
| --- | --- |
| | This Site, put together by Denis Hare, has pictures from the Vietnam War, with emphasis on 104 Signal Squadron. There are also pages on the History of the Royal Australian Corps of Signals and the Australian Vietnam Forces National Memorial |




| | |
| --- | --- |
| | The Naval Association of Australia |

Australian Ex-Service Organisations

By George Craig


Providing a quiet retreat away from the city, just 20 minutes from Rockhampton, away from all mod cons, a quiet relaxing place to go when you want to get away and get back to basics.

Ettamogah Pub Vung Tau, Vietnam

Owned by Alan and Anh Davis, an excellent place to go to relax, find out about tours, transportation or all of the above.






Womens Royal Australian Army Corps
A site dedicated to all those who served in the WRAAC's no matter what your speciality was

A site where children of Veterans can go to heal, help and understand

A 17 year old girl in Vietnam helping to entertain the troops. Unusual? Not for this girl.

If you like what you see, how about voting for me
Sign My Guestbook
View My Guestbook