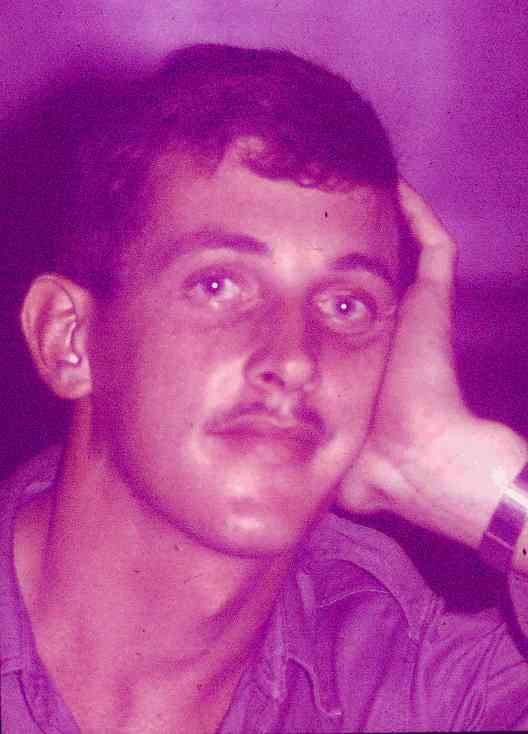 I think it's Terry. He worked in the bar for a while in '70.
I received an email from Terry on 9 July 02, confirming it is indeed him.
Here's what he had to say:
I was advised by a friend to look on your web site and to my amazement you have a photo with the caption "Terry Aucher ?? "
You are correct, it is me , although taken some 30 odd years ago and doesn't it bring back some fond memories.
The majority of the photos / slides I had were lost in the Darwin Cyclone so it was good to see it.
I admire your effort in putting the page together as I must admit I have had very little to do with my past history in Vietnam and had little contact with anyone I was friendly with.
If you wish, you can now remove the ?? after the photo.
Well done and Best Regards
Melbourne
Many thanks for your email Terry, and also for visiting my site. You've helped put together another piece of the puzzle that comes from fading memory and the accumulation of too many years.